The Rugby School Challenge was a great success and they all shot well.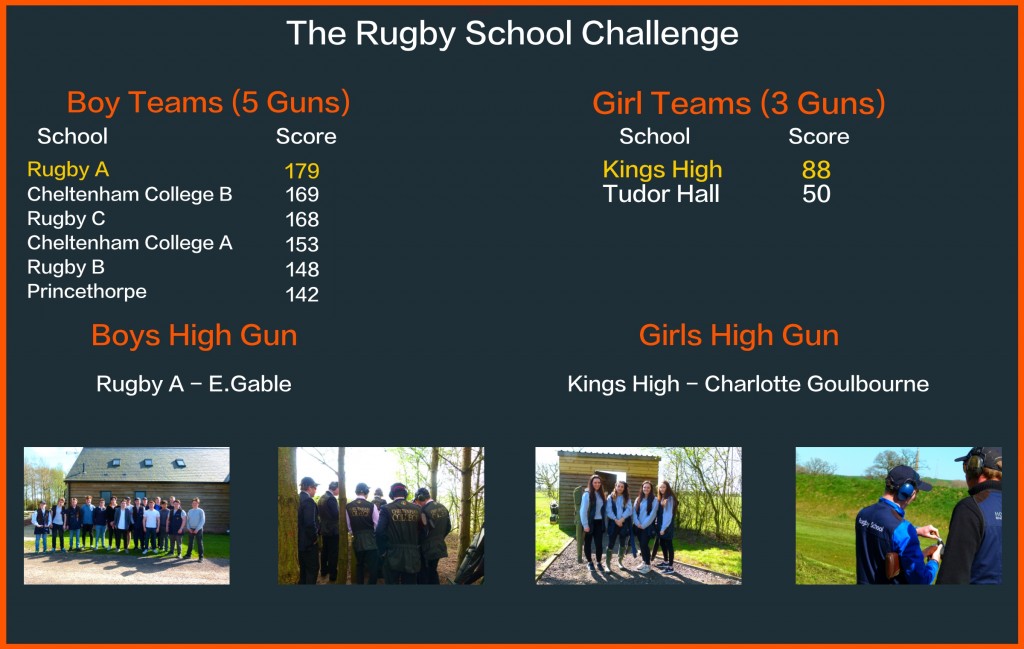 1st Place Team –  Bowman Junior trap on sledge stand.
2nd Place Team – 500 Cartridges
3rd Place Team – 250 Cartridges
Top Boys Team – Browning gun slips
Top Girls Team – Happy Hats
2nd Place Boys Team – Giant clyas and Browning caps.
2nd Place Girls Team – Giant clays and ear muffs.
Individual Prizes
High Gun Boy – Crossman Air rifle package
High Gun Girl – Crossman Air rifle package