We are offering a fantastic discounted price on our Extreme Game and Clear Pigeon cartridges!*
12ga Extreme Game 33gm 4.5 fibre for £320 p/1000 (RRP £340) or £300 p/1000 for 2k plus purchases! These are perfect for those late season birds.
12ga Clear Pigeon 30gm 6 fibre for £215 p/1000 (RRP £230)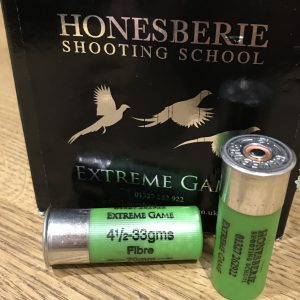 Stock up for next season at last season's prices!
Call us on 01327 262922 or pop in to our clubhouse – don't forget your shotgun licence!
*Limited offer whilst stocks last
*Option to purchase and store at Honesberie until game season starts in August/September 2018.