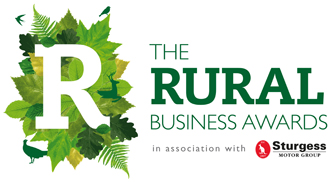 Our team here Honesberie Shooting School have picked up the award for 'Best Fieldsports, Equestrian or Rural Recreation Business' at this year's Rural Business Awards. The national awards ceremony, which was held at Stapleford Park Country House, took place on Thursday 1st October.

Based in Southam, our shooting school was started in 2000 by Nick Hollick who has previously represented England and Great Britain in World and European Championships, competing around the World in Sporting and FITASC shooting disciplines.
Fiona Bowser, our Accounts and Marketing Manager, said: "A major part of winning has been down to our charity fundraising. Last year we helped to raise £27,500 for Great Ormond Street.
"We have an 'anything is possible ethos' which has been proven successful through winning this national award."
We pride ourselves on being one of the UK's leading shooting schools and have facilities for range shooting, clay pigeon, archery and both adult and youth tuition. Our school also has space available for corporate hire.
A number of other businesses also took home well-deserved awards, which you can see a full list of on The Rural Business Awards website, and we're really proud to be among this year's winners.
Fiona added: "The business has retained its local focus employing four full-time members of staff, two part-time and a huge base of local freelancers.
"We saw huge change in 2013 with the build of our new clubhouse, and have invested highly into our grounds providing disabled access throughout."
To find out more information about our activities, CPSA competitions and charity work please browse our website, and take a look at our FAQ section.
---
Featured image source: Pixabay