On Sunday 29th October, we held the final of our Rizzini Series competition.
It was a fantastic day and we would like to thank everyone that came and watched, donated prizes and also took part.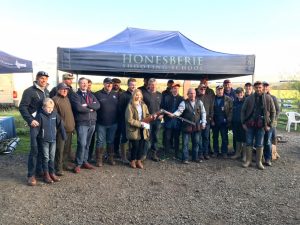 Thank you to Rizzini, Pilla, Gamebore and Vario for their donations to the competition.
A list of the winners can be found here.
Congratulations to everyone who won, and we hope you all enjoyed the event.
We look forward to seeing you all again next year when our CPSA registered 100 sporting continues.
Finally to claim your prize, please contact us on 01327 262922 or email office@honesberieshooting.server-02.dehosting.co.uk 
Other Competitions
Looking for other competitions? Enter our IWC Top Gun Challenge to win a watch worth £9,450! Further information can be found here.