Join us on Friday 18th and Saturday 19th May for our Rizzini Open Door!
We are delighted to be joined by the Rizzini team, who alongside the renowned engravers Incisioni Volpi (check out their Facebook page!)  here at Honesberie.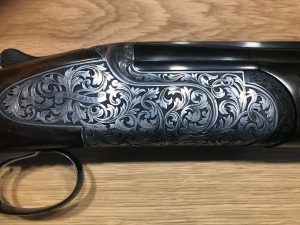 We will be showcasing a selection of their latest clay and game competition guns, along with the opportunity to find out more about the fantastic options available to our customers, including visiting the Rizzini factory in Italy, and having your own custom fitted stock.
Find out more on our Rizzini page, including a video of a recent trip!
We look forward to welcoming you all from 10am on both days.