We are delighted to be welcoming Femmes Fatales to Honesberie on Saturday 30th September 2017.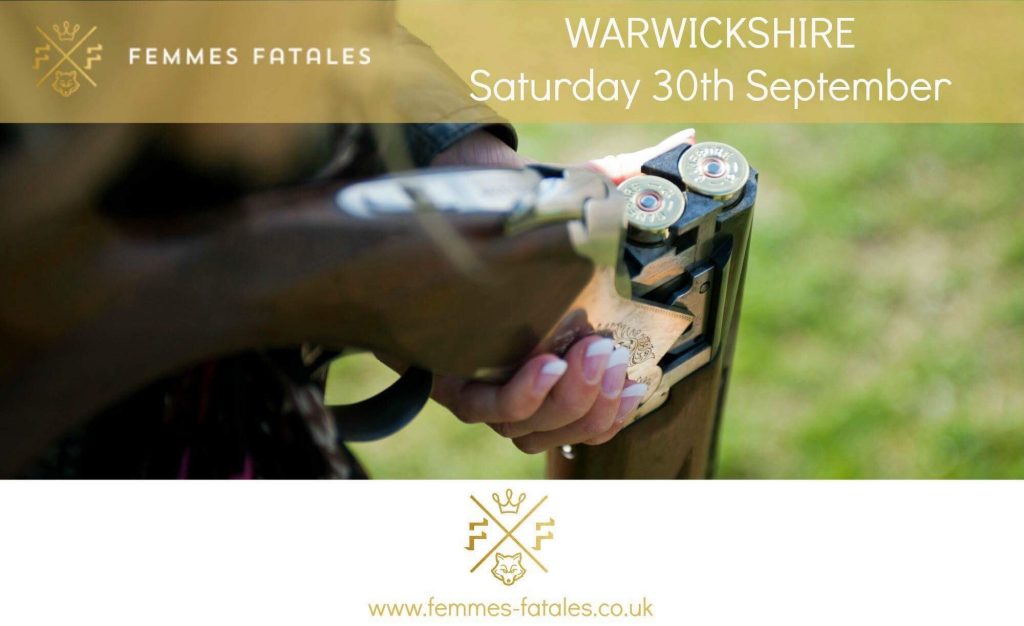 Hosted by our very own Lucy Righton, we are inviting both beginner and experienced shooters to join us, and enjoy 50 shots, including a fun 25 bird competition with prizes up for grabs!
All equipment will be provided on the day, along with bacon rolls on arrival, and a sandwich buffet lunch, for just £75.
There is also the added option to take part in a flush at the end of the session, where teams of 4 shoot at a flurry of clays simultaneously! This is an extra £20.
The itinerary for the day will be as follows:
0930: Arrival
0950: Safety Briefing
1000: Commence Shooting
1100: Break in the Clubhouse
1115: Resume shooting, and competition takes place
1215: Prize Giving
1330: Lunch
To book, please call 01327 262922 or email office@honesberieshooting.server-02.dehosting.co.uk
All guests will also receive a 10% discount on the day (excluding gun sales)
To find out more about Femmes Fatales, please click here
#slaysomeclay