With the game season fast approaching, we are once again offering our special discounted Game Packages.
The Complete Game Shooting Package: a course of 6 one hour lessons, to include a gun fit plus a day's instruction in the field for £725! …or £895 if you wish to have Nick Hollick.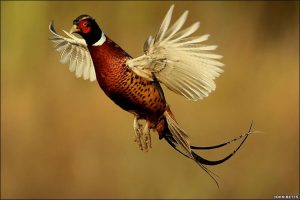 At Honesberie Shooting School we are offering a combined package for a course of 6 lessons, to include a gun fit, plus a day's instruction in the field. This is an excellent deal, giving you a 25% discount!
With some pre-season warm up lessons on clays simulating High Pheasant, Partridge and Grouse you will be ready to tackle any challenging game day accompanied by one of the Honesberie Shooting School Instructors. We have two Grouse Butts, and a High Tower up to 136ft, meaning you can practice on a variety of birds, emulating a game day. This will enable you to iron out any bad habits pre-season, ensure that your gun fits and get your technique right in preparation for those high birds.
An Instructor will accompany you in the field, at any shoot of your choice, advising throughout the day, enabling you to achieve maximum satisfaction from your day.
This package is suitable for both the novice and experience shot looking to perform at their best with tips on techniques and etiquette in the field.
To book your course now, please call 01327 262922 or email office@honesberieshooting.server-02.dehosting.co.uk
*lessons are valid for a year, payable upfront
*offer excludes clays, cartridges and game day expenses
*not in conjunction with any other discount offer, including member's discount