The game season is imminent with just over a week until the Glorious Twelfth!
Here are a few points to check you are ready for the season ahead…
Fully service your gun (to avoid any embarrassing jams on the field) – bring your gun/s in, and we will arrange this for you.
Buy your game cartridges in advance (discounted bulk purchases available) – we have excellent Honesberie High Pheasant and Extreme Game in stock, as well as other game cartridges, suitable for all different types of shoots.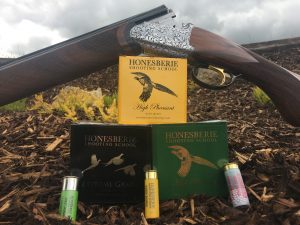 Book your lessons – if you haven't picked up your gun since the 1st February, you may be a little rusty – our Grouse Butts and High Tower are great to practice on.
Look at our Game Packages – we offer a course of 6 lessons, a gun fit, plus a day in the field with one of our instructors.
Special Offer!
We also have a limited special offer: All individual purchases over £2,000 (excluding corporate events), or purchases of 5,000 cartridges or more (minimum 2,000 of game cartridges) are entitled to a free lesson (to be used by 01.01.18), and in affiliation with Clements & Church (Solihull branch), we are pleased to offer a custom made shirt, for either the boardroom or shooting field, worth up to £350.

In order to take advantage of this offer, please contact us on 01327 262 922 or email us office@honesberieshooting.server-02.dehosting.co.uk